Irritable bowel syndrome (IBS) affects up to 10–15% of adults. It has a significant worldwide prevalence. Although IBS is not associated with an increased risk for life-threatening illness, it is associated with a significant health care and economic burden.
Studies have shown that IBS patients have an increased number of outpatient health care visits, diagnostic tests, and surgeries. IBS can also severely compromise a person's quality of life. IBS is second only to the common cold as a cause of absenteeism from work.
Understanding IBS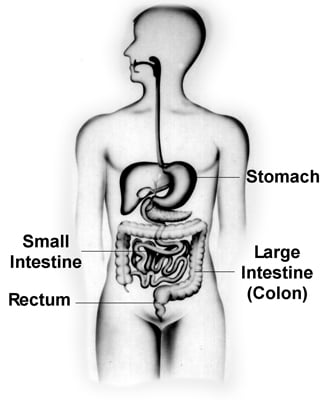 IBS is best understood as a long-term or recurrent disorder of gastrointestinal (GI) functioning. It usually involves the large intestine (colon) and small intestine with disturbances of intestinal/bowel (gut) motor function (motility) and sensation.
These gut related activities are regulated by the brain. This may also be impaired, which is why IBS is often called a brain-gut disorder.
These disturbances can produce symptoms of abdominal pain or discomfort, bloating or a sense of gaseousness, and a change in bowel habits (diarrhea and/or constipation).